Seminar in Oslo, 25-27 january
vendredi 25 janvier 2019 19:00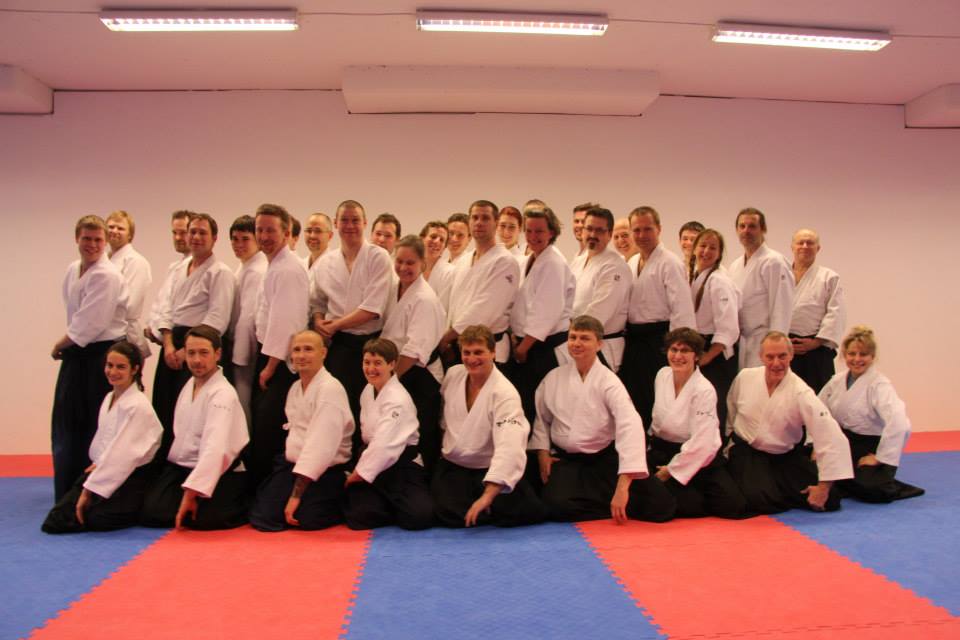 Download poster here: Poster
JuShinKan Aikidoklubb & Romerike aikidoklubb welcome you to the 7th Oslo-seminar  with Marc Bachraty, 6. dan Aikikai!
*Location*: Oslo Aikidoklubb (NB: new location!!!)
Adress: Eikenga 17, 0597 Oslo
Google maps: https://goo.gl/maps/Gy6svjrzH1B2
By metro/T-bane: Green line 5 to Hasle, then walk along the tracks in the train's direction towards the Bakehuset. 
Tips on getting around in Oslo (and from the airport) cheaper:
https://stavangeraikido.wordpress.com/2017/04/25/getting-around-oslo-cheaper/

*Schedule*
Friday 25th evening:
- 19.00 - 21.00
Saturday 26th:
- 11.00 - 12.45
- 16.00 - 17.45
- 19-ish dinner
Sunday 27th:
- 10.30 - 12.30
*Price* - in NOK (full seminar / pr session)
Full seminar (fri-sun): 600 / 200
Aikidoka from outside region: 500 / 150
Aikidoka from abroad: 400 /100
Juniors up to 19/Students : 400 / 100
Dinner: TBA

*Weapons*
Bring your bokken (preferably several if you drive or come by train/bus). There will be weapons for loan for attendees travelling by air.

*Accomodation*
It is possible to stay for free in the dojo - bring sleeping pad and sleeping bag. There is a kitchenette in the dojo if you want to cook your own meals, and shops by the metro station.
If you prefer to stay in a hotel or B&B/Airbnb: use Hasle as search area. 

Sign up on Facebook: https://www.facebook.com/events/249977362375711
Contact: Jacqueline von Arb aikimama@gmail.com +47 98250628